Don't think about making art, just get it done.  Let everyone else decide if it's good or bad, whether they love it or hate it.  While they are deciding, make even more art – Andy Warhol.
Making art is a core element of PSAC's curriculum. Even if it's not "good" art, even if you have never dared before to produce any art of your own. Making art is part of seeing and understanding it. And the best art inspires you to become more creative yourself.
Paris School of Arts and Culture is different from all other study abroad programs because we will pay individual attention to each student's creative development.
Students explore the city with a notebook, which fills up with observations, drawings, photographs, collages, cutouts images from art history that inspires you. Photography and drawing exercices are assigned regularly.
During excursions to museum, monuments and galleries, free time is always scheduled for photograpy, creative writing or drawing assignments meant to let you develop a personal dialogue with the art.
You will be given choice of medium (drawing, photography, writing, music, painting, etc.), and receive friendly feeback from professional artists – less on the "quality" of your art than to help you better understand and fuel your creative process.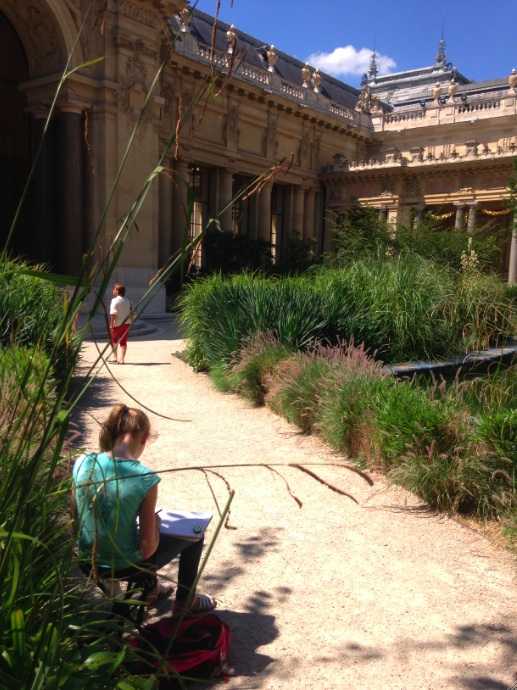 Drawing at Grand Palais.
During the year, students are encouraged to develop a personal project for their Visual Research Project. These projects can take a variety of forms, but will be limited by time and material considerations : for instance, you'll want to take your art back home with you, so a gigantic installation or fragile artwork might not be practical.
VRP are supervised by young French artists, who will advise, challenge, and sometimes collaborate with the students. They are chosen students have started defining a project, so as to better match advisor and student.
This page gives you an idea of past students' works. They have been in a variety of mediums, from photography, video, painting, drawing, collage, installation, performance, to dance and music performances.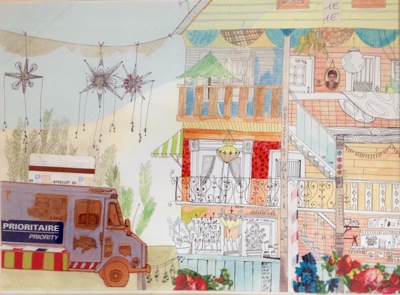 House Portraiture. Adi Goodrich, 2006.
The first of a long series continued even today.
Surrounded with international artists, I was able to make some of the most important work of my college career – Adi, a graduate from School of the Arts Institute of Chicago, is now a successful Set Designer in Los Angeles.
Each semester ends with a collective presentation of the art made during the semester. We invite the faculty and staff, art critics and artists who have been involved in the program, and the friends that students have made in Paris. It is not a formal vernissage, but a time to share and be proud of the work accomplished.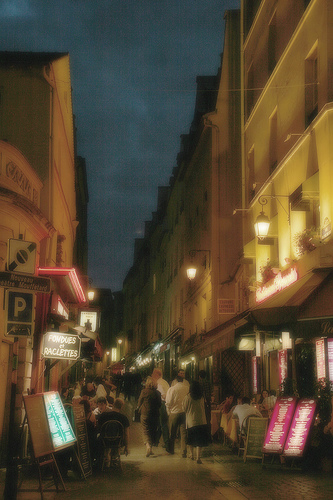 Amanda Stauffer, Rue Mouffetard.
Blurring the lines between painting and photography.

http://vimeo.com/9611762?title=0
Travis Wadell, Music Video.
Video and dance performances of past semesters will soon be posted to PSAC's Vimeo page.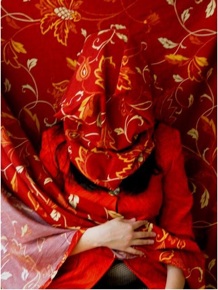 Jeta Mulaj, Pressure, part of a series.

We also encourage students to contact galleries that have worked with us in the past, so as to give the most motivated students an occasion to show their work in a professional setting for at least a few days. Note that we can not guarantee that a gallery will be willing to exhibit your works, due to the time constraints of planning an exhibition in Paris.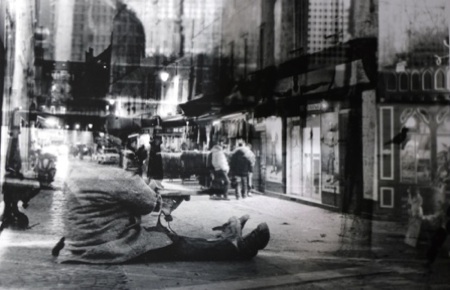 Alice Marsh-Elmer, Les Halles.

Derive happiness from yourself, from a good day's work, from the clearing that it makes in the fog that surrounds us. Think that all those who have succeeded, remembering the difficulties of their beginnings – Henri Matisse.